This post will tell you everything you need to know about making the switch.
What's happening?
Virgin Money Giving will be closing their online donation platform at the end of November 2021. This means:
All existing fundraising pages, events and campaigns will close
The facility to create fundraising pages, events and campaigns will be removed
Virgin Money Giving will no longer accept donations to fundraising pages or direct to Mustard Tree
All monthly/regular donations will stop after 30th November 2021
What does this mean for my donations?
You will no longer be able to donate to Mustard Tree via Virgin Money Giving after 30th November 2021, and any monthly/regular donations will expire.
How can I continue to donate to Mustard Tree?
We've moved our main online giving platform to JustGiving, which can be accessed by clicking the 'Donate Now' button on our homepage, or by the button at the bottom of the article.
Why have you chosen JustGiving as your main platform?
We feel that JustGiving is the most recognisable and trusted platform by our supporters, and is simple to navigate. The company also waived its 5% platform fee in 2019.
Where can I find out more about the change-over?
Virgin Money Giving have published an FAQ for donors and fundraisers, which can be viewed here.
How do I get started switching over my regular donation?
Whether you choose to cancel your Virgin Money Giving payments ahead of the expiration date, or allow it to expire after the 30th November 2021, you can set-up your new regular payment through JustGiving by clicking the button below!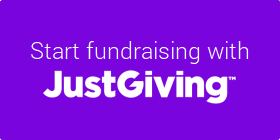 We want say a huge thank you as always to all of our donors, fundraisers and supporters. Whether you support us monthly or as a one-off, you are contributing towards our mission of combatting poverty and preventing homelessness across Manchester and Salford.
Your generosity gives us the ability to grow with confidence as we continue to meet the demand for our services. On behalf of the Mustard Tree team – thank you for your continuing support.